The Jeep Cherokee has been a source of premium compact performance for years. Drivers looking for a small SUV have turned to it when they wanted something that could fit in with their daily lives while also offering a touch of extra ability in those moments where they needed it. In 2019, the Cherokee continues to provide exactly that, while also offering up some improvements for good measure.
The biggest difference between this year's Jeep Cherokee and its previous-year predecessors? Its looks. The Cherokee benefits from an update that revamps its appearance, both inside and out.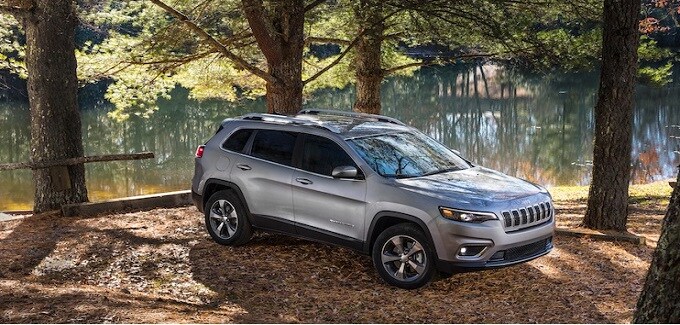 On the outside, its design has been modified to more closely mirror some of its larger siblings. Many of the most popular elements of the Jeep Grand Cherokee have been scaled down to give the 2019 Cherokee a look that's more firmly "Jeep."
The Jeep Cherokee also benefits from an updated interior that offers a better range of materials, soft-touch surfaces, and an improved storage capacity. Drivers and passengers alike will also enjoy additions like an infotainment system that now comes standard with popular apps like Apple CarPlay and Android Auto.

With three powerful engine options that outclass many of its competitors, and trim models explicitly designed to provide a high level of performance in tough terrains and off-road, the 2019 Cherokee is a refreshed and attractive model that offers one of the most robust driving experiences in its segment.
To learn more about everything it has to offer, schedule a test drive at Ed Martin Chrysler Dodge Jeep Ram in Anderson, IN. Our expert sales team would be happy to show you everything that this valuable SUV has to offer.